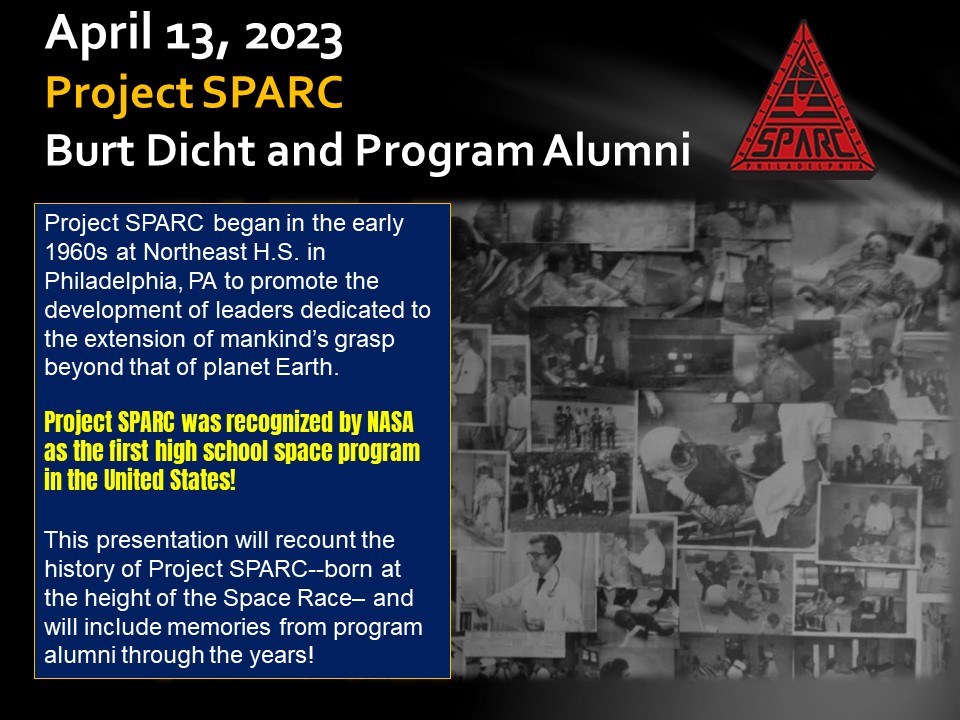 Project SPARC
Project SPARC began in the early 1960s at Northeast H.S. in Philadelphia, PA to promote the development of leaders dedicated to the extension of mankind's grasp beyond that of planet Earth.
Project SPARC was recognized by NASA as the first high school space program in the United States!
This presentation will recount the history of Project SPARC--born at the height of the Space Race– and will include memories from program alumni through the years!
Date
Thursday, April 13, 2023