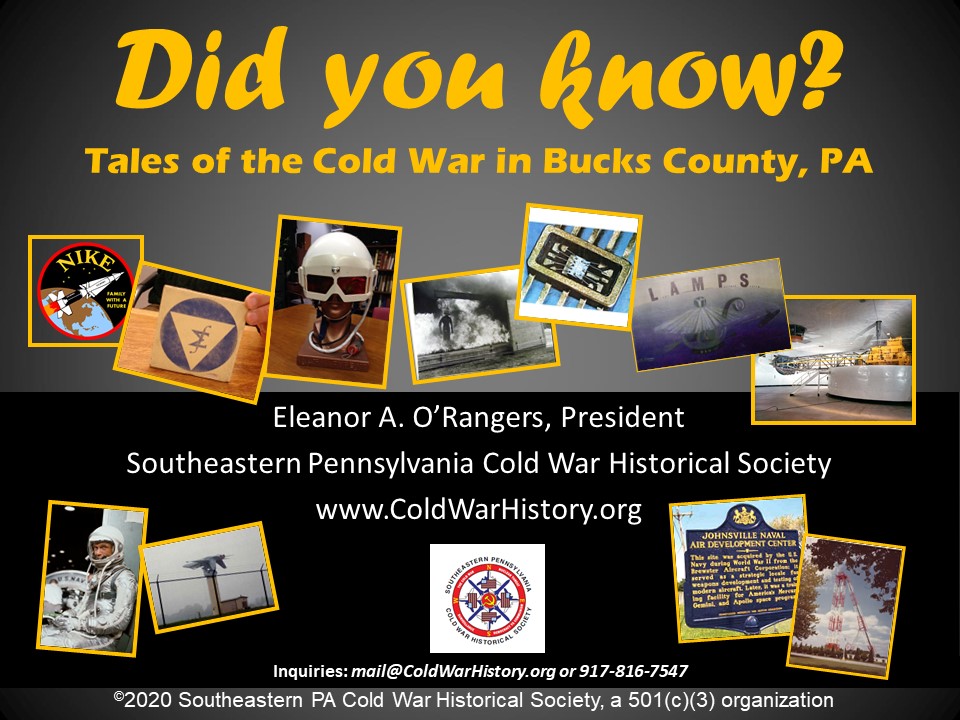 Did you know? Tales of the Cold War in Bucks County, PA (a Warminster Free Library webinar)
Join Eleanor O'Rangers, President of the Southeastern Pennsylvania Cold War Historical Society, as she discusses interesting stories and factoids of Cold War-related activities that occurred in Bucks County, PA.
Date
Tuesday, Feb. 16, 2021
Times
6:30 p.m. - 8:30 p.m.
Location
Webinar c/o Warminster Free Library